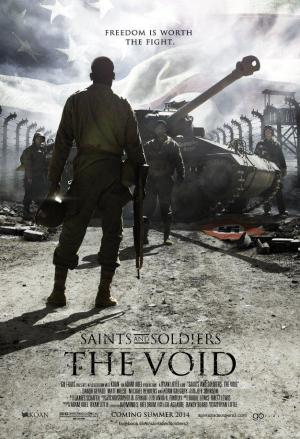 Título original

Saints and Soldiers: The Void

Año

2014

Duración

96 min.

País

 Estados Unidos

Director

Ryan Little

Guión

Ryan Little

Música

James Schafer

Fotografía

Ryan Little

Reparto

Adam Gregory, Timothy S. Shoemaker, Brenden Whitney, Jeff Birk, Michael Todd Behrens, Christoph Malzl, Ben Urie, K. Danor Gerald, Joel Bishop, Andrew Troy

Productora

Go Films / Koan

Género

Bélico. Drama | II Guerra Mundial. Secuela

Sinopsis

La historia se centra en una tripulación del tanque M18 Hellcat emboscado por tres Panzers alemanes en la recta final de la Segunda Guerra Mundial.