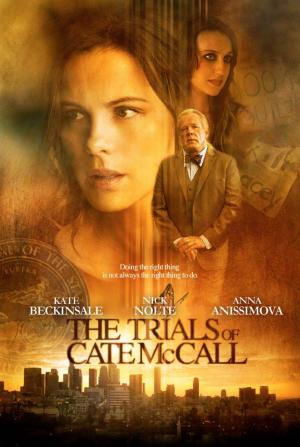 Título original

The Trials of Cate McCall

aka

Año

2013

Duración

93 min.

País

 Estados Unidos

Director

Karen Moncrieff

Guión

Música

Fotografía

Reparto

Kate Beckinsale, Nick Nolte, Anna Anissimova, James Cromwell, Taye Diggs, Clancy Brown, Mark Pellegrino, David Lyons, Dale Dickey, Isaiah Washington

Productora

Sunrise Films / Pitbull Pictures

Género

Drama | Drama judicial. Cine independiente USA

Sinopsis

Cate McCall (Kate Beckinsale) es una ex-fiscal que tiró su prometedora carrera cuando se convirtió en adicta. Con la esperanza de recuperar la credibilidad y ganar la custodia de su hija, lleva la apelación de una asesina condenada injustamente. Se enfrentará entonces a policías corruptos, a un sistema podrido y a sus propios demonios.