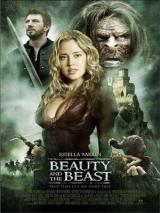 Título original
Beauty and the Beast

Año

2009

Duración

89 min.

País

 Australia

Director

David Lister

Guión

David Lister

Música

Nino Gaetano Martinetti

Fotografía

Nino Gaetano Martinetti

Reparto

Estella Warren, Victor Parascos, Rhett Giles, Vanessa Gray, Alex Kuzelicki, Damien Garvey, Nicholas Cooper, Mark Finden

Productora

Limelight International

Género

Fantástico. Romance | Cuentos

Sinopsis

Un toque más oscuro en la clásica historia de amor prohibido entre la bella y la bestia. En un bosque, junto a una aldea lejana, los aldeanos están siendo brutalmente asesinados y la Bestia es perseguido como el responsable del caos. Pero un grupo de aldeanos, más Bella, descubrirán que hay algo más tras la aparente culpabilidad de la Bestia.