LATINO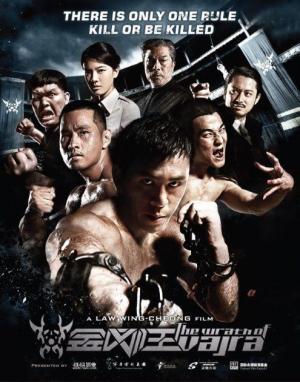 Título original

Jin Gang Wang (The Wrath of Vajra 3D)

Año

2013

Duración

110 min.

País

 China

Director

Law Wing-Cheong

Guión

Yang Zhenjian, Qu Linan

Fotografía

Feng Yuanwen

Reparto

Xing Yu, Yoo Seung-Jun, Heon Jun Nam, Yamei Zhang, Hiroyuki Ikeuchi, Tony Liu, Yasuaki Kurata, Raiden Integra

Productora

Pang Hong, Yang Zhenjian

Género

Acción | Artes marciales. Años 30. Venganza. 3-D

Sinopsis

China, años 30. Vajra Satva es vendido a una orden japonesa que entrena niños chinos para convertirlos en mortales guerreros que luchen contra su patria. Obligado a pelear por sus nuevos amos, un día Vajra mata accidentalmente a su hermano. Ya adulto, se vengará de aquellos que quisieron hacer de él un enemigo de su país. "The Wrath of Vajra" es una épico filme de artes marciales protagonizado por Xing Yu, monje shaolin convertido en rutilante estrella cinematográfica.