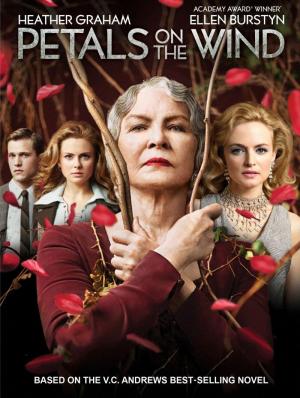 Título original

Flowers in the Attic 2: Petals on the Wind (TV)

Año

2014

Duración

88 min.

País

 Estados Unidos

Director

Karen Moncrieff

Guión

Kayla Alpert (Novela: Virginia C. Andrews)

Música

Mario Grigorov

Fotografía

Anastas N. Michos

Reparto

Heather Graham, Ellen Burstyn, Rose McIver, Wyatt Nash, Bailey Buntain

Productora

A+E Studios / Cue the Dog Productions / Silver Screen Pictures

Género

Drama | Secuela. Telefilm

Grupos

Flores en el ático

Novedad

Sinopsis

Una década después de lo sucedido en "Flores en el ático", Cathy, Christopher y Carrie han escapado del desván de sus abuelos en Foxworth Hall. En su intento de superar su sórdido pasado, descubren ciertos secretos que no se pueden dejar atrás. Cuando Cathy se encuentra a sí misma en una relación abusiva con un compañero de baile, Julian, Christopher y Cathy se ven obligados a enfrentarse a los sentimientos prohibidos que desarrollaron unos por los otros durante su cautiverio. Sin embargo, cuando la tragedia golpea a los Dollangangers una vez más, Cathy vuelve a Foxworth Hall para enfrentarse a su abuela y vengarse de su madre con un plan para seducir a su marido Bart.