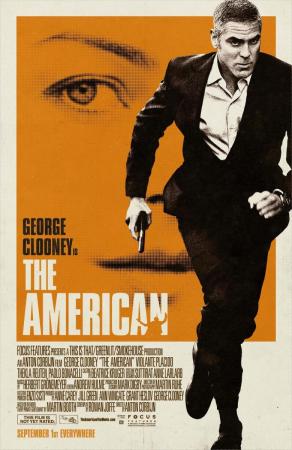 Título original

The American

Año

2010

Duración

105 min.

País

 Estados Unidos

Director

Anton Corbijn

Guión

Rowan Joffe (Novela: Martin Booth)

Música

Herbert Grönemeyer

Fotografía

Martin Ruhe

Reparto

George Clooney, Violante Placido, Thekla Reuten, Paolo Bonacelli, Johan Leysen, Bruce Altman, Filippo Timi, Anna Foglietta, Irina Björklund

Productora

Focus Features / This Is That Productions / Greenlit Rights / Smoke House

Género

Intriga. Drama | Cine independiente USA

Web oficial

http://focusfeatures.com/film/the_american/

Sinopsis

Jack (George Clooney) es un mercenario solitario, un asesino a sueldo con un gran talento para el crimen. Sin embargo, tras un problema al ejecutar un trabajo en Suecia, se refugia en un pueblecito italiano, donde decide realizar una última misión por encargo de una mujer: la fabricación de un arma. Su intención es retirarse después. Mientras la fabrica, traba amistad con el cura del pueblo (Paolo Bonacelli) y comienza a intimar con Chiara (Violante Placido), una prostituta local.