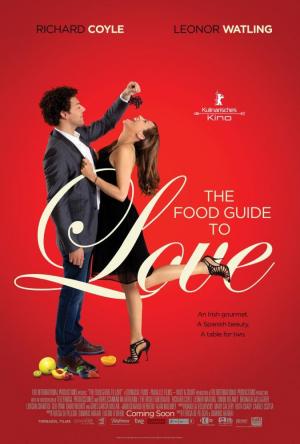 Título original

The Food Guide to Love

Año

2013

Duración

87 min.

País

 Irlanda

Director

Teresa de Pelegrí, Dominic Harari

Guión

Teresa de Pelegrí,

Dominic Harari,

Eugene O'Brien

Música

Fotografía

Reparto

Richard Coyle, Leonor Watling, Ginés García Millán, Simon Delaney, Lorcan Cranitch, Bronagh Gallagher, Ger Ryan, David Wilmot

Productora

Coproducción Irlanda-España-Francia-Estados Unidos; Tornasol Films / Parallel Films / Haut&CourtDistribution / Fox International

Género

Romance. Comedia | Comedia romántica. Cocina

Web oficial

http://amorensupunto.es

Sinopsis

Oliver (Richard Coyle) es un conocido periodista gastronómico de Dublín en plena crisis sentimental. A pesar de que su columna sobre el buen comer y la búsqueda del alma gemela es un éxito en Irlanda, su vida amorosa es un desastre: todas sus relaciones acaban en fracaso. Cuando su última pareja lo abandona, conoce a Bibiana (Leonor Watling), una comisaria de arte española por la que Oliver se siente atraído desde el primer momento, a pesar de que no tienen nada en común. A ella la van las buenas causas, a él la buena comida. Mientras que ella es audaz en el amor y se lanza de cabeza a relaciones imposibles, a él le aterran los compromisos.